Promotional products
.
Whether you are producing, distributing, printing, or shipping, QOC delivers solutions to automate your workflow, so you can spend your time scaling your business, instead of trying to fix it.
Schedule a Demo
Why QOC?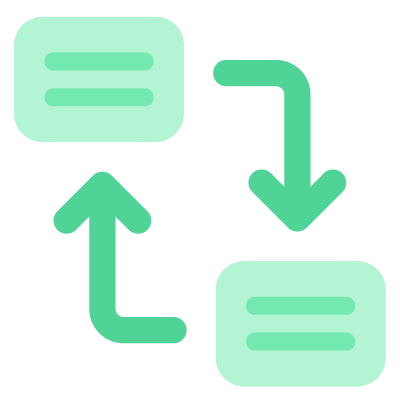 Fast, flexible & affordable ERP.
We help clients scale their business using Odoo ERP, a more flexible, scalable and reasonably priced solution compared to the legacy systems.
With over 9,000 successful implementations, and over 8 million users, Odoo has the fastest growing user base worldwide. And as the world's leading open source ERP, allows organizations to customize enhancements so no business challenge is insurmountable.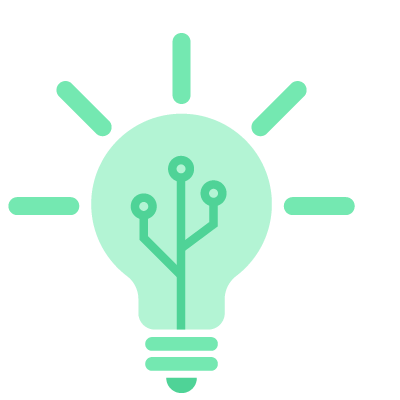 Innovating for maximum efficiency.
Our team of Odoo developers are building enhancements and solutions every day for our clients, with the sole purpose of optimizing their business. From minor tweaks, to custom modules, to Odoo's first and only smart device, we've developed hundreds of enhancements that have made our clients' lives easier.
Tell us what challenges you are facing and we'd be happy to do the same for you.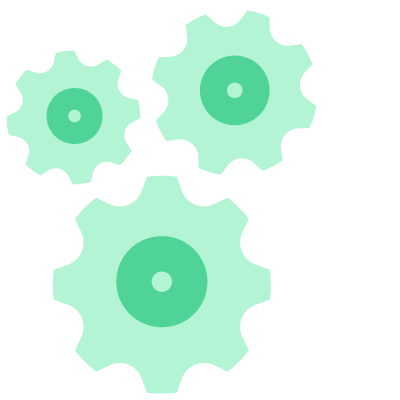 Hands-on experience.
The QOC team has decades of experience in customer service, management, operations, supply chain, finance, consulting, and business ownership across manufacturing, retail, wholesale, distribution and many more.
It's because of this experience, that we understand the daily challenges better than most ERP providers, which is why we can deliver the smartest solutions.
We understand how and why ERP implementations fail, so we gear our entire offering to prevent it.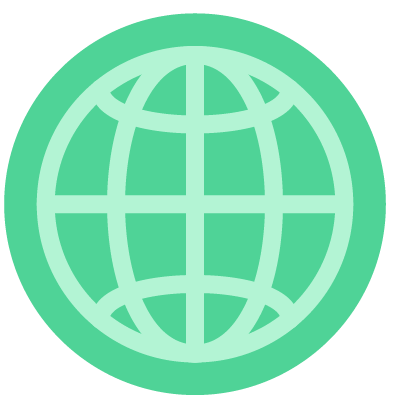 True ERP partnership.
ERP needs vary greatly from business to business, and we're happy to help with whatever you need. From a single implementation project, to ongoing consultation, to our "Total ERP Management" offering (where we manage your ERP for you), our goal is to make sure that when you work with QOC, your ERP experience is rock solid.
From your dedicated ERP Manager, to your implementation team, to your QOC developers and live support staff, we're committed being the last ERP provider you will ever need.
Private Label Chocolate is a great example of QOC's focus on partnership. When PLC needed their first ERP, we guided them through successful implementation. When they needed someone to manage the ERP ongoing, our team took on the day-to-day management of it.

We are in constant communication with PLC these days, and we can say without question that our partnership helped grow their business.

See what we did for Private Label Chocolate
Case Study
Private Label Chocolate
Private label Chocolates is a promotional chocolates company whose quality chocolates set it apart from the traditonal promotional products competition. As a result, their young business grew rapidly, and within a few short years their business had far outgrown Google Workspace as a means to run its operation. They began looking for a affordable ERP that was nimble enough for a small business, and substantial enough to scale dramatically.


After researching platforms and providers, PLC chose QOC Innovations to install their new Odoo ERP.
Solution
As a young and growing business running operations off of Google Workspace, the Private Label Chocolate (PLC) implementation was effectively a blank slate for the QOC team. With the opportunity to build a new process the right way from the start, QOC got onsite to begin discovery and meet the PLC team.

Once discovery and project planning were complete, QOC got to work on developing and implementing the custom Odoo solution, focusing their efforts on automating everything they could for the sake of efficiency, building automated solutions in inventory management, supply management, and shipping.

In addition, as a young business with no proven ERP expert on staff, and an interest of reducing cost of managing the system, the PLC team opted for QOC's "Total ERP Management" package, taking advantage of their outsourced ERP Manager, software development team, and fully-staffed support desk to ensure their successful Odoo implementation remained successful.
Results
In receiving a 360-degree ERP solution from QOC, the team at Private Label Chocolate were able to reap the rewards of an ERP partnership that kept their focus on the core business, while the new ERP was cared for by QOC's team of experts. The ongoing success of the partnership is broken into three major parts:
Implementation. Through QOC's proven implementation process, custom app development, and staff training, PLC was able to quickly gain efficiencies in every major aspect of their operation.
Automation. The QOC team's ability to figure out how to successfully automate nearly any task or function allowed PLC to realize large efficiencies in inventory & supply management, as well as its shipping department.
Total ERP Management. QOC's ERP Management program allowed PLC to focus on growing their business, while having an outsourced ERP Manager to rely on, access to the rest of the QOC team on an ongoing basis, for a fraction of the cost vs. a new hire.
With ongoing system monitoring, weekly status calls, monthly ERP Health Checks, and a dedicated ERP Manager within QOC, Private Label Chocolate continues to yield efficiencies of a seamless ERP experience, and are able to focus their energy on business growth, while the ERP remains in good hands.

Implementation time: Less than 8 weeks
Efficiency gains: >50%
Cost savings vs. traditional ERP: ~ 35% savings


Want to see for yourself?
Want to see how Odoo can help your business? One of our consultants will be happy to demonstrate how Odoo can help your business, as well as answer any of your questions.
Schedule a Demo